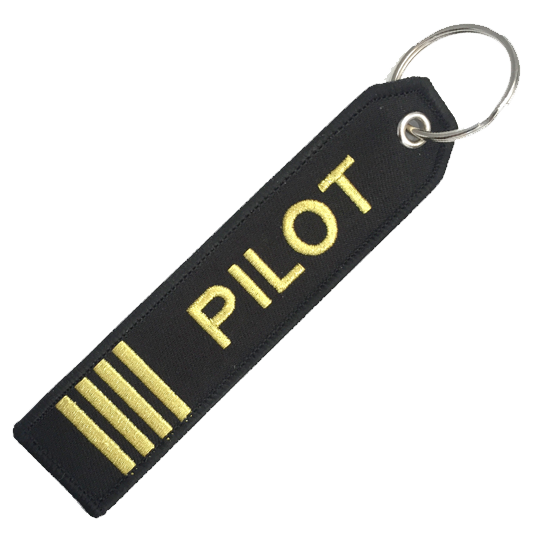 CONVENIENT: Makes it easy to pull your keys from pocket or great as a bag tag.
HIGH QUALITY: Made from heavy duty material with extra edge stitching and embroidered designs to prevent rips.
DURABLE: Chrome ring is attached securely on the keychain to prevent breakage.
STYLE: Choose the design that suits you the most, or makes a perfect gift for any pilots, flight crew member, aircraft owners and aviation enthusiast.
REVERSIBLE: Designs are embroidered on both sides of the keychain so you can display the beautiful pattern either way. Don't need to worry about facing it the right side up!